Buying a Business: A Due Diligence Guide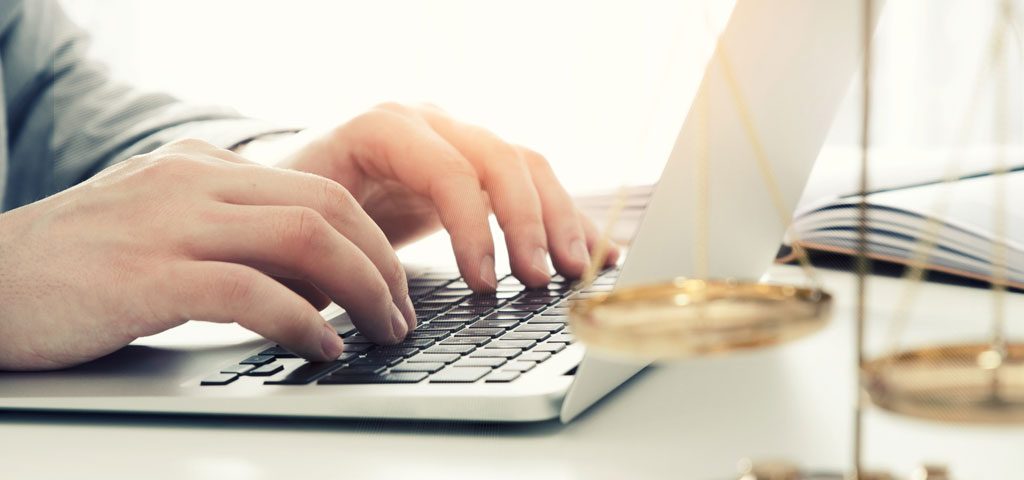 Investigate, Don't Litigate
Surprises can be fun, but not when it comes to buying a business. Buyers Beware! Without properly investigating your target, you may not get the benefit of your bargain.
Start with a complete and appropriate due diligence list. The nature and extent of due diligence will vary in each acquisition. Decide at the outset which items deserve the most attention and tailor the investigation to maximize resources and minimize costs.
Due diligence is both an art and a science. The person conducting the due diligence needs to know where to look, all the ramifications of what he or she is looking at and how the information relates to and affects the transaction. Never relegate due diligence to a make-work job just to keep personnel busy.
Timing of due diligence is very important. Buyers should be directed as to the type and extent of due diligence that should be conducted at each stage of the transaction. Properly sequencing due diligence can greatly assist in negotiating acquisition terms and conditions. The Buyer should not invest unnecessary time and incur additional costs if reasons or conditions exist that would prevent the buyer from going forward with the transaction.
The following due diligence checklist is presented as a general information guide to assist you in understanding the general scope of due diligence. The list does not include every possible element of due diligence that may be applicable to a specific transaction.
1 Corporate Organization Documents
1.1 Corporate articles, bylaws, minutes and stock book.
1.2 Certificates of Good Standing in each relevant jurisdiction and a list of jurisdictions in which the Company has offices or does business.
1.3 A list of all subsidiary corporations of the Company, if any, and their corporate documents, as mentioned above, and all corporations, partnerships, joint ventures or other entities in which the Company or any subsidiary has made any equity investment or owns any interests, directly or indirectly, together with a description of the nature of such interest.
2 Affiliate Agreements
Copies of all written agreements and summaries of all unwritten arrangements or understandings between the Company and any related parties.
3 Indebtedness and Obligations
3.1 Instruments evidencing indebtedness or lines of credit, whether or not for borrowed money, as to which the Company is the borrower, or to which any of its assets may be subject, and any correspondence with any lenders relating to amendments or waivers regarding such agreements.
3.2 All security agreements, trust indentures, mortgages, deeds of trust, guarantees, installment purchase agreements, finance leases, letters of credit, contingent obligations and indemnities as to which the Company may be liable in whole or in part or to which any of its assets may be subject.
3.3 Documents relating to any loans made by the Company to any officer or director of the Company.
3.4 Outstanding letters of credit and performance and other bonds issued by or for the account of the Company.
4 Government Regulation
4.1 Government licenses, permits or other authorizations.
4.2 Reports to or correspondence with any federal, state or foreign regulatory authority.
4.3 Any reports, notices or correspondence relating to any purported violation or infringement by the Company of any government regulation, including, but not limited to, the areas of antitrust or trade practices, equal opportunity, occupational safety and health and environmental protection.
5 Taxation
5.1 All federal, state and other tax returns filed by or with respect to the Company for the last five fiscal years and all related correspondence, if any.
5.2 All closing letters or other materials relating to the initiation or termination of a dispute and relevant governmental authorities (foreign or domestic) regarding matters of taxation.
5.3 Correspondence, assessments and audits with respect to sales and use taxes.
6 Financial Data
6.1 All audited or unaudited financial statements of the Company for the last five fiscal years including balance sheets, income statements, cash flow statements and reports by independent accountants with respect to such statements, if any.
6.2 Reports and management letters by the Company to its auditors and related correspondence.
7 Management and Employees
7.1 All employment agreements, consulting agreements, and union or collective bargaining contracts (including side letters). Specifically, identify when each is due for renegotiation.
7.2 Any written employment manual or other literature regarding terms and conditions of employment furnished to employees generally.
7.3 Files documenting EEOC, NLRB, ERISA and OSHA compliance.
7.4 Employee confidentiality and/or noncompetition, agreements between employees and former employers.
7.5 All agreements between the Company and employees of the Company, including agreements with respect to loans or extensions of credit (other than advances of expenses in the ordinary course of business) and with respect to indemnification.
7.6 List of officers and other key personnel and their annual compensation.
7.7 Agreements, documents, correspondence and forms relating to: (i) Pensions; (ii) Options; (iii) Bonuses; (iv) Profit-sharing; (v) Deferred compensation; (vi) Equity participation; (vii) Retirement; (viii) Medical reimbursement; (ix) Life insurance; (x) Disability; (xi) Savings Plans; (xii) Severance, insurance, holiday, vacation and sick leave policies.
8 Litigation
8.1 List of all pending or threatened litigation or governmental investigations, including parties, damages and other remedies sought, nature of action, amount of insurance and whether any insurer has disclaimed coverage.
8.2 All pleadings and other material documents relating to material litigation.
8.3 List of all orders, writs, decrees, injunctions, judgments or rulings by any court or agency which may bind the Company, or any subsidiary.
8.4 Correspondence from attorneys to auditors concerning litigation and other legal proceedings.
8.5 Settlements of litigation made or any waiver or agreement canceling any claim or right of substantial value.
8.6 Correspondence relating to any alleged infringement of any patent, trademark or other intellectual property.
8.7 Correspondence relating to any threatened governmental investigation or alleged violation of law or regulation.
9 Property
9.1 A schedule of all real property owned or leased by the Company, indicating in each case the ownership, location, use and material characteristics of such property.
9.2 Copies of mortgages on all real property owned by the Company.
9.3 Existing title insurance policies or abstracts of title, including all deeds and related instruments, to real property owned by the Company.
9.4 Copies of leases or subleases on all real property leased by or to the Company and all files containing correspondence regarding alleged defaults of such leases with lessors or lessees.
9.5 Any appraisal reports on properties.
9.6 Copies of any existing surveys with respect to all real property owned or leased.
9.7 Property tax data with respect to all real property owned or leased by the Company.
9.8 Schedule of inventories, including descriptions, locations and the quantity of inventory.
9.9 A schedule of all material equipment used by the Company in its business indicating the ownership and nature of such equipment and the material terms of any finance lease or security agreement pursuant or subject to which such equipment may be leased or owned.
9.10 Any executory agreements with respect to the acquisition or disposition of material assets.
10 Operational Matters
10.1 All joint venture, partnership, management, research and development agreements to which the Company is a party.
10.2 List of sources of inventory and supplies.
10.3 Copies of purchase and supply contracts and descriptions of their terms, including price determination, conditions, special concessions, etc.
10.4 All marketing, sales, franchise, distribution commission, agency or representative agreements and list of independent sales persons or distributors.
10.5 List of major customers by product.
10.6 Description of controls of purchases and regulators of inventories.
10.7 A list of the primary national or regional competitors of the Company.
10.8 Standard forms used in connection with the sale of products, including, without limitation, purchase orders, sales orders, quotation forms, etc.
10.9 Documents creating any express or implied warranty with respect to products manufactured or distributed.
10.10 All written agreements with respect to advertising, promotion or public relations and copies of all advertising copy used.
10.11 Any written description of credit or collection policies.
11 Insurance Policies
11.1 All contracts, policies and certificates of insurance, including without limitation, the following coverages: (i) General liability; (ii) Products liability; (iii) Fire or other casualty; (iv) Directors' or officers' liability; (v) Worker's compensation; (vi) Employee life insurance.
11.2 Any reports or correspondence concerning the adequacy of such coverage or the denial of coverage under such policies.
12 Environmental Matters
Due diligence for environmental matters is not included here because of space constraints. Most acquisitions involving real property, however, will involve a "Phase I" environmental investigation.
13 Marketing and Pricing Practices
Documents addressing pricing, including, but not limited to, business plans, marketing plan documents, sales forecasts, etc. call reports, price lists and policies regarding pricing allowances, such as discounts, co-operative advertising and credits.
14 Intellectual Property; Licenses
14.1 A list of all trademarks and patents owned by the Company and any of its subsidiaries and all other material intellectual properties.
14.2 Any and all certificates of registration, including: (i) Federal registration; (ii) State registrations; and (iii) Foreign registrations.
14.3 All agreements affecting intangible rights and documentation sufficient to evidence any activity relating to the registration of or rights to any intangible rights:
By taking the opportunity to properly investigate the acquisition target, you can save a lot of money and time by avoiding significant post-closing problems.